Ref:
Date:
Location:
Photographer:
Ref:
Date:
Location:
Photographer:
"Photography with sensitivity, strength and the commitment born of passion"
The British Journal of Photography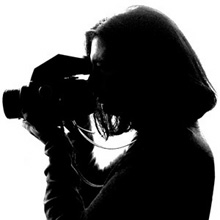 Xenia Demetriou is a professional London based photographer with work widely published and exhibited. Xenia graduated with a BA (Hons) in Photography from West Surrey College of Art and Design (now UCA Farnham) and an MA from University of Westminster.
Within a long established business of over twenty five years, Xenia offers photographic services to both public and private sectors and brings creativity and passion to each assignment. Experience and dedication has resulted in a satisfied network of clients including several large organisations, situated throughout the UK. Providing high quality photography tailored to your own specific needs, Xenia welcomes commissions on location and in the studio. The areas of her practice extend to portraiture, reportage, corporate, travel, architecture and interiors.
Client list includes:
Commercial: The BBC, UniChem, Readers Digest, Redwood, Haymarket, Oracle, Incisive Media, EMAP, Nationwide, Dennis Publishing, Britannia, The NHS, London Development Agency, Canary Wharf Ltd, Institute of Directors, DHL, Reed Publishing and IPC Media.
Editorial: Time Out, The Independent Magazine, NME, Campaign, Marketing, Nursing Times, Moneywise, Essentials, Best, MacUser, More, Here's Health, BBC magazines, and Director.
Xenia is also the founder of Eye4Change, a charitable organisation, with a mission to inspire understanding and compassion and make visible, through the power of photography, the lived experience of individuals and communities whose voices go unheard.
Visit Eye4Change here